Welcome to Cartagena
Welcome to Cartagena de Indias, located on the shores of the Caribbean Sea and declared a Historical Heritage of Humankind by UNESCO.
Cartagena is a city that encompasses a world of contrasts and captivating experiences. From the infamous era of plundering pirates to the vibrant contemporary literature festivals, it has witnessed a remarkable transformation from a slave trade port to one of South America's most significant cultural hubs. In Cartagena, you'll encounter a juxtaposition of beauty and poverty, and the cultural and ecological treasures harmonize with the challenges of pollution. As you explore the exquisite walled city, you'll also be treated to breathtaking views of modern-day high-rise hotels that stand as testaments to the city's evolving skyline.
Visiting Cartagena is like stepping into a realm of enchantment and suspended disbelief. It's a place where history and legends intertwine, where the rhythms of the city pulse through your veins, and where tropical flavors tantalize your taste buds. It's an invitation to immerse yourself in your very own magical realism, where every moment is infused with a touch of wonder. Get ready to embark on a journey of exploration and be swept away by the magic of Cartagena.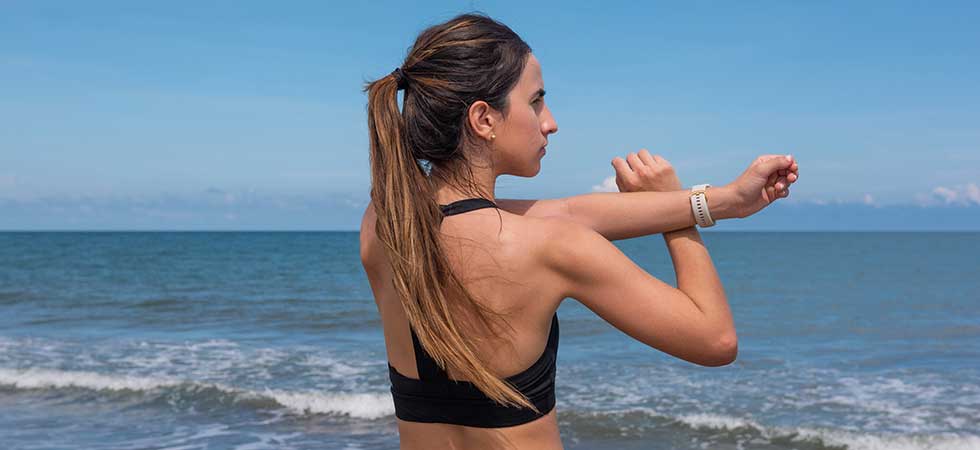 How to get to Cartagena
Getting to Cartagena is an exciting part of your journey, and there are various options to suit your preferences. Let me break it down for you:
By Land: If you're up for an adventurous road trip, you can hop on a bus. From Bogota, it's approximately a 20-hour ride, while Medellin is just 13 hours away. Buses to Barranquilla run every fifteen minutes, providing a convenient option. You can also catch a bus to Mompós and Santa Marta to explore more of the region.
By Air: For a quicker and more comfortable journey, flying is the way to go. Rafael Nunez International Airport is located just three miles outside the Old City. Taxis, buses, and colectivos (shared taxis) are readily available at the terminal to take you to your destination.
There are direct national flights to and from major cities like Bogota, Cali, Pereira, Medellin, Cucuta, and San Andres. Avianca and AeroRepublica (Copa) are the major airlines serving Cartagena . You'll also find a newer airline, Viva Colombia, offering exceptionally low fares and a great fleet of airplanes. Keep in mind that they charge for luggage and extra carry-ons, but the affordable prices make it worthwhile. It's recommended to book ahead online or directly at the airport for Viva Colombia.
By Sea: If you're looking for a unique experience, consider sailing to Panama. This option requires more time, typically around a week, but it offers a memorable adventure. Additionally, you can take boats to the beautiful Islas de Rosario and Baru. However, please note that there are no ferries between Colombia and Panama. Keep an eye out for cruise ships that frequently stop in Cartagena, bringing many, many tourists to the city.
When it comes to boat trips, exercise caution and choose reliable service operators. Casa Viena comes highly recommended for their excellent service and customer satisfaction.
No matter which mode of transportation you choose, getting to Cartagena is just the beginning of your remarkable adventure in this magical city. Get ready to immerse yourself in the vibrant culture, breathtaking landscapes, and warm hospitality that Cartagena has to offer. Safe travels!
CartagenaPass
CartagenaPass a unique pass you can buy to enjoy more than 25 attractions in Cartagena.
CartagenaPass is your ultimate ticket to unlocking the best of Cartagena's attractions and experiences. It's designed to make your visit even more memorable and convenient. Here's how it works:
When you purchase the CartagenaPass, you gain access to a fantastic selection of top-notch attractions, tours, and activities in Cartagena. It's like having a VIP pass to the city's best spots! You simply present your pass at the participating attractions, and voila, you're in!
The pass comes in different durations, typically ranging from 1 to 5 days, allowing you to choose the one that suits your itinerary. During the validity period, you can visit as many included attractions as you want to make the most of your time in Cartagena.
With CartagenaPass, you get access to a wide range of iconic attractions, historical sites, cultural experiences, and thrilling tours. Imagine strolling through the mesmerizing Old Town, exploring the mighty Castillo San Felipe de Barajas, or immersing yourself in the vibrant local culture with a city tour. You'll also have the opportunity to visit popular museums, take scenic boat rides, enjoy captivating shows, and much more. The exact list of attractions and experiences may vary depending on the type of pass you choose, so make sure to check out the CartagenaPass website for the most up-to-date information.
How much is the Cartagena Pass? The price of Cartagena Pass varies depending on the duration and the number of attractions you wish to visit. They offer flexible options to fit your budget and preferences. The pass often includes significant savings compared to purchasing individual tickets for each attraction separately. Plus, you'll enjoy the added convenience of skipping the ticket lines at most participating venues.
Some of the attractions included:
San Felipe Castle
Palacio de la Inquisición
Museo Naval
Tour a las Islas del Rosario
Gold Museum
Botanic Garden
among others.
Cartagena Weather
The weather in Cartagena is very pleasant. As Cartagena is a coastal city, the climate is humid and dry tropical, with a relative humidity of 84%. The temperature is warm all year round so brace yourself for some serious sunshine and tropical vibes because Cartagena boasts a delightful climate. The best time of year to visit Cartagena for hot-weather activities is from late December to mid-March and when people ask What is the best time to Visit Cartagena (weather-wise), the answer will usually be: from November to March. But remember Cartagena is enjoyable throughout the year.
Cartagena enjoys a tropical savanna climate, which means you can expect year-round balmy temperatures and plenty of sunshine with average highs ranging from 27 -33 degrees Celsius. While Cartagena does experience a rainy season (officially from May to November), don't fret because those showers usually come and go quickly, giving way to clear skies and more sun-soaked adventures. Even during the High Rainy Season (October- November, the rains come quickly and are over just as fast and in an hour or so, the tropical sun will have dried everything up. It's safe to say that Cartagena is the city of the endless summer vibes.
Tap Water in Cartagena
Generally speaking, yes, it's safe to drink the tap in Cartagena (and in most other urban areas of Colombia like in Bogotá, Medellín, etc.); but some of the more rural areas still won't have that access like Santa Marta or Minca for example. Overall, Colombia has a good water supply and generally speaking, the water is safe for both locals and tourists. However, the quality of the water can vary somehow from place to place. This depends in different factors. Sometimes you'll find the water heavily chlorinated. Of course, bottled or filtered water is always a safe option that many travelers prefer to ensure you drink safe and clean water and won't have stomach issues later. The tap water in Cartagena is certainly safe to brush your teeth with, safe to wash fruit and veg with, and safe to have ice in your cocktail.
Internet in Cartagena
Generally speaking, the internet speed in Cartagena Colombia is good. Fiber optic is very common in Colombia and many places have 100 MBPS speed. However, if you want to work during your trip to Cartagena or you are a digital nomad, you cannot take good internet for granted, as not every landlords of apartments realize how important fast internet is. If you get a Colombian sim card if, use Claro (convenient when travelling in South America), or Tigo 4G.But overall the internet will be good.
Expats and Digital Nomads
There is a small community of digital nomads and expats in Cartagena, but the city is not as popular as Medellin in terms of being a hub for digital nomads. The average tourist or travelers stays for about a week (5 – 8 days) in Cartagena.
Good WIFI hotspots in Cartagena (just to mention a few):
The Cartagena Public Library has free Wi-Fi (open from 9am to 9pm).
The Cartagena International Airport offers fast, reliable and free Wi-Fi.
Bocagrande Beach, one of the most popular spots in Cartagena, and it also offers free Wi-Fi. The connection is fast and reliable
La Boquilla, a small fishing village located on the outskirts of Cartagena, is a nice place to spend the day and get away from the hustle and bustle of Cartagena. There is free Wi-Fi.
There is free WIFI in El Centro, the heart of Cartagena ( 24 hours a day).
There are also good and nice (co-working) cafes in Cartagena with good internet.
Money in Cartagena
The Colombian currency is the Colombian peso (COP). The exchange rate at the moment of writing (update: April 2023) is: 1USD = COP$4,438,000 (note that the sign $ is the same as the USD$ sign)
Colombian peso bills are in denominations of $1,000, $2,000, $5,000, $10,000, $20,000, $50,000, and $100,000. There are different versions of the coins in Colombia (old and new ones), and you will see them in denominations of $50, $100, $200, $500, and $1,000 "centavos'.
There are plenty of ATM's (cajeros automáticos) in Cartagena; some more expensive than others (depending on your bank). You can usually take out between US$150-250 per transaction but some banks have a day limit. Tip: better use ATMs in the daytime rather than after dark. Sometimes they run out of money or simple don't work so always make sure to go on time.
Money Exchange
The banks in Colombia don't exchange money but there are special "money exchange" shops. In Cartagena, you will also see money changers on the streets, but be aware as counterfeit bills are a problem in Colombia and as a foreign tourist you are a target. They will always try to pass tattered or torn bills off to you, but it will be hard to get rid of them don't accept them when receiving change from a bar, a taxi driver or a street vendors. It's best to always have some small bills to avoid getting large bills back as change.
If you need money to be wired to you from abroad, Western Union is the best option.
When travelling in Colombia, always have cash Colombian currency with you. Euros, US dollars, Euros and credit cards (Visa, Mastercard, American Express) are accepted in Colombia and some debit cards too, but you will generally only use them for high amounts, reservations etc. Make sure to always carry your passport with you when you want to use your credit card. Remember that cafes, smaller hostels, small shops, local restaurants don't take cards.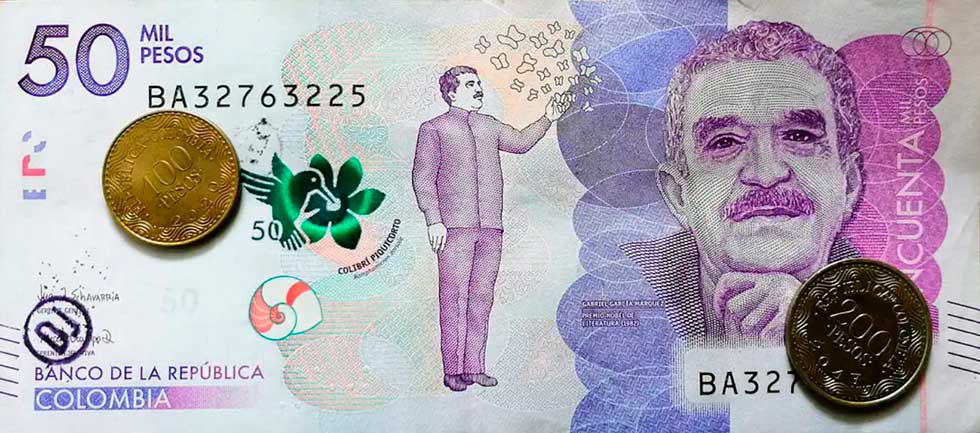 Safety in Cartagena
While Cartagena is one of the safest cities in Colombia (safer then Medellin and Bogotá), you will still need to exercise precautions when visiting this beautiful city.
Cartagena is generally safe during the day, but staying in the busier areas is a good idea, avoiding deserted or dimly lit streets, especially at night. While Cartagena's nightlife is one of its main attractions, exercising caution after dark is essential. It is recommended to avoid walking alone at night (stay in groups), be aware of your belongings and use reputable transportation services.
Most crime in Cartagena has concentrated in impoverished neighborhoods far away from the UNESCO-protected city center, where tourists are unlikely to go. Therefore, we recommended avoiding the slums and neighborhoods with higher crime rates, such as Chambacu.
Tourists mostly experience minor crimes such as pickpocketing and bag snatching.
In 2023, Cartagena, Colombia, might be the safest it's been in a while. The danger of guerrillas and cartels in the 1990s is nonexistent. As a result, Cartagena is safe for tourism, and many tourists visit the beautiful walled city every year.
Some tips to stay safe in Cartagena
Street vendors (souvenir sellers, beach masseuses, etc.) can be aggressive. Be firm when you say 'no' and ignore them.
* Be cautious if someone approaches you offering "deals" or "special tours," and always book through reputable companies
Cartagena's street rappers are notorious. Young men will approach you to offer a freestyle rap, and then demand payment afterwards. It's best to ignore them, and/or walk around them (or firmly say 'no'.
Never, ever buy drugs in Cartagena and avoid accepting drinks from strangers
History Cartagena
According to archaeologists, the first settlements around the coasts of Cartagena were in the pre-Colombian period around 7,000BC. Fragments of ceramic and stone utensils for domestic use and for hunting have been found in the area suggesting that this was a favourable area of settlement probably due to its mild climate and abundance of wildlife which would be a reliable food-source. Evidence suggests that up until around 1000BC, agriculture was the prime activity amongst the indigenous.
Around the year 1,500 saw the evolvement of the 'sinú' civilization and the development of the indigenous 'Karib ' language. In 1501 Rodrigo de Bastidas arrived in the bay, naming it 'Bahía de Baru ', however, since the topography was very similar to that surrounding Cartagena on the Spanish Mediterranean coast, it was later decided to rename it 'The Bay of Cartagena '. In 1533 at the beginning of the Colonial period, Pedro de Heredia, the Spanish commander founded the city and gave it the name 'Cartagena de Poniente '(meaning Cartagena of the West). However, it was later renamed 'Cartagena de Indias ' (Cartagena of the Indies). At that time it was home to a population of around 2,000 but grew rapidly as the city became a important port, and trading centre between the Americas, the Caribbean and Spain.
The wealth of the city grew along with its population and became a target for pirates and bandits associated with British sea captain Sir Francis Drake. Between the years of 1544 and 1586, the city suffered repeated attacks and severe looting by both British and French invaders. As a result, it was decided to fortify the city; the largest fortification in the whole of South America and a great proportion of this construction still exists today.
1741 saw over 180 ships fight in the 'Battle of Cartagena ' with the English Armada. The following years saw the struggle for independence from Spanish Colonial rule and Cartagena finally declared independence from the Spanish crown on the 11th of November 1811.
Today Cartagena de Indias is a thriving cosmopolitan city with a word-class status and fiercely proud of its history. As such, in 1984 it was declared a UNESCO world heritage site.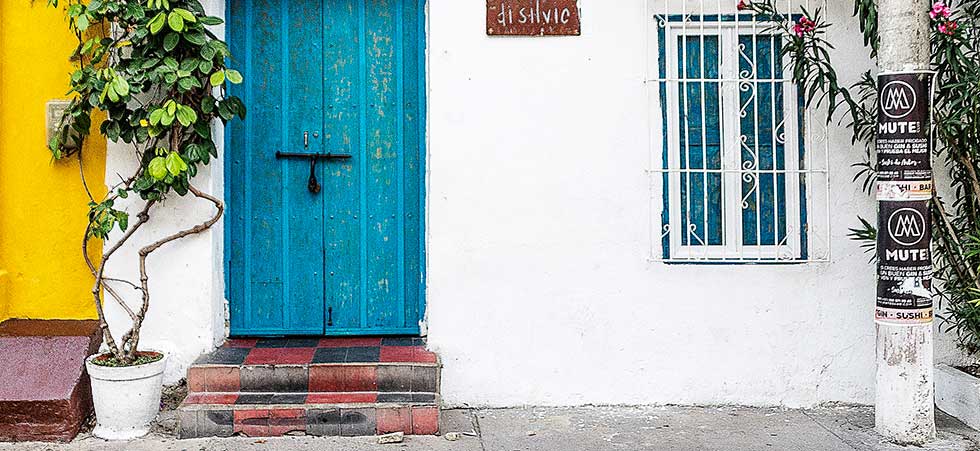 Cartagena packing list
When packing for a trip to Cartagena, Colombia, first of all, consider the weather in Cartagena. Furthermore, what you will pack of course depends on the type of trip (beach holiday, business, backpacking in Colombia etc.). Also consider the other cities and regions you will visit during your trip to Colombia: packing for the coastal region only, or also for the Amazon, or Medellin, or for the Andean highland (where Bogotá is located) is all very different.
When you are travelling in Colombia, think about the activities you will do (e.g. hiking, adventure trips etc.).
General Packing List for travel in Colombia and what to pack for Cartagena:
For Cartagena: light clothing (warm weather clothes) including a light jacket or fleece for some chilly evenings. Bring enough shirts/ underwear/socks (humid climate). Nice casual and semi-formal clothes for most restaurants and night clubs in Cartagena; for nicer restaurants and the nicer clubs, however, something a bit more elegant is in order.
For other regions in Colombia: warm clothing especially in the Andes and the coffee region. It can be quite chilly, especially in the evenings and early mornings, so it's important to pack warm clothing such as a jacket, sweater, and long pants.
Rain gear: Rainy season is from November to April, so it's a good idea to pack a rain jacket of you to travel in Colombia, or at least a poncho and umbrella if you stay in Cartagena.
Comfortable walking shoes: as a tourist you will most likely do a lot of walking so it's important to pack comfortable walking shoes.
Others:
Sunscreen and sunglasses: very important
A good sun hat or cap, an important item to pack for Cartagena but also for the mountain area
a good microfiber travel towel (to go to the beaches in Cartagena)
Insect repellent/ bug spray (mosquitos can be bad in Cartagena, especially in the evenings)
Water bottle: It's important to stay hydrated, so bring a water bottle and refill it regularly.
Personal medications: Be sure to pack any personal medications you may need, as well as a copy of your prescription.
Travel documents: Passport, visa, travel insurance papers, and other necessary documents.
Cash and credit cards
First-aid kit.
Toilet travel Tissues (not all bathrooms have toilet paper)
Waterproof dry back
Plug and Power Adapter (Colombia uses 120 V currency and the Type A and B outlets, so especially for the Europeans, a socket and currency adapter is one of the essential items to pack for Cartagena)
an extra battery charger
Remember that you can buy almost everything in Colombia so if you forget something or you realize you need a specific item, you can always buy it. (Shopping in Cartagena).
Public holidays in Cartagena
Cartagena has several official public holidays throughout the year. Some of the most notable holidays in Cartagena include:
| | |
| --- | --- |
| New Years Day | Jan 23 |
| Ephiphany or the Three Kings | 6 Jan |
| St Joseph's Day | 25 March * |
| Good Friday | March/April |
| Labour Day | May 1st |
| Ascencion Day | May |
| Corpus Christi | End of May or June |
| Colombian Independence Day | July 20 |
| Battle of Boyac | August 7 |
| Assumption | August 15 |
| D | October 12 |
| All Saint's Day | November 1 |
| Independence of Cartagena* | November 11 |
| Immaculate Conception | Dicember 8 |
| Christmas Day | Dec 25 |