A Day in Cartagena: Insider's Guide
8:30 AM
- Start your day with a delightful breakfast at Café del Mar. Located on the city walls, this iconic café offers breathtaking views of the Caribbean Sea. Enjoy a cup of freshly brewed Colombian coffee and indulge in delicious pastries while soaking in the vibrant atmosphere.
9:30 AM
- After breakfast, take a leisurely stroll through the charming streets of the Old Town. Admire the colorful colonial architecture, ornate balconies, and lively plazas. Don't miss the famous Clock Tower and the charming streets of Getsemani neighborhood.
11:00 AM
- Visit the historic Castillo San Felipe de Barajas, a magnificent fortress that offers panoramic views of the city. Explore the underground tunnels and learn about the fascinating history of Cartagena's defenses.
1:00 PM
- For a delicious lunch, head to La Cevicheria, a local favorite known for its fresh seafood dishes. Try their mouthwatering ceviche or indulge in traditional Colombian specialties like fried fish with coconut rice.
2:30 PM
- Continue your adventure by visiting the San Pedro Claver Church and Convent. Discover the stunning Baroque architecture and learn about the life of the patron saint of slaves. Take a moment to relax in the peaceful courtyard.
4:00 PM
- Escape the heat and visit the Museum of Modern Art (MAMC). Immerse yourself in contemporary Colombian art and appreciate the vibrant exhibitions that showcase the country's artistic talent.
6:00 PM
- As the sun begins to set, make your way to Café Havana in Getsemani. This lively salsa bar is a local favorite, offering live music and a lively atmosphere. Join in the dancing or simply enjoy the rhythms while sipping on a refreshing mojito.
8:00 PM
- Indulge in a memorable dinner at Carmen Restaurant. Located in a beautifully restored colonial house, this gastronomic gem offers a fusion of Colombian and international flavors. Delight in their creative dishes and impeccable presentation.
9:30 PM
- After dinner, explore the vibrant nightlife of Cartagena. Head to Calle del Arsenal in Getsemani, where you'll find a variety of bars and clubs to choose from. Dance the night away or relax with a cocktail in one of the trendy rooftop bars.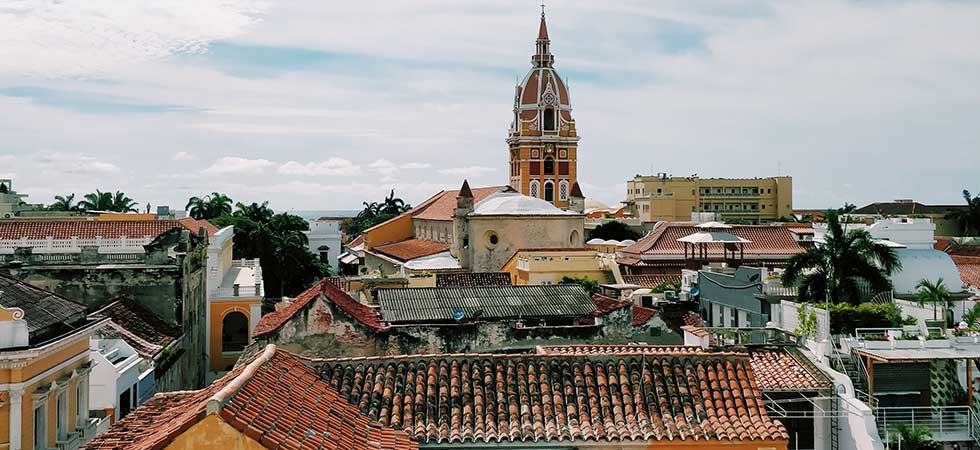 End your day in Cartagena with a memorable experience of the city's lively nightlife. Whether you choose to dance, sip cocktails, or simply soak in the vibrant atmosphere, Cartagena offers an unforgettable evening for visitors.
Note: It's always a good idea to check the opening hours of attractions and restaurants in advance to ensure a smooth experience during your day in Cartagena. Enjoy your time exploring this captivating city!