Tours in Cartagena, Colombia
There are endless opportunities for exploring Cartagena. You can do many things on your own, independently; at the same time there are also some stunning Tours in Cartagena you can book. Tours in Cartagena provide a range of experiences, from cultural immersion to adventure and nightlife, ensuring that visitors can make the most of their time in Cartagena.
Old City Walking Tour
Explore the charming streets of Cartagena's historic Old City, a UNESCO World Heritage site. Immerse yourself in the city's rich history, vibrant culture, and stunning colonial architecture, discover the city's hidden gems, learn about its fascinating history, and soak in the lively atmosphere of the Old City.
Itinerary: Visit iconic landmarks such as the Clock Tower, Plaza de Bolivar, and San Pedro Claver Church.
Duration: Approximately 2-3 hours.
Price: Starting from $20 per person.
Getsemani Neighborhood Tour:
Discover the trendy and artistic neighborhood of Getsemani, known for its colorful street art, bustling squares, and vibrant local culture. You will get an authentic glimpse into the local life, art scene, and culinary delights of Getsemani.
Itinerary: Explore the lively Plaza de la Trinidad, visit street art hotspots, and try local street food.
Duration: Approximately 2-3 hours.
Price:
Starting from $25 per person. Note: there is also a free walking tour (starts from
Plaza de la Aduana
).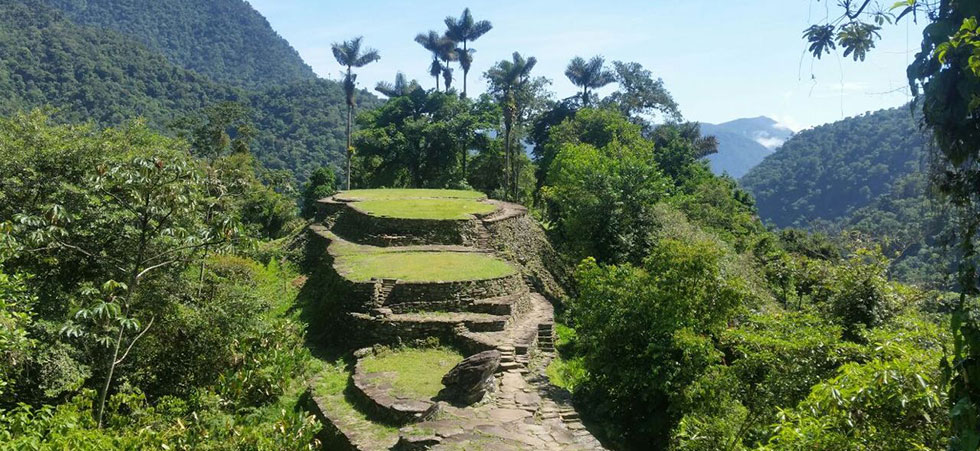 Cartagena City Tour with La Popa Hill:
Explore the highlights of Cartagena, including the historic Old City and the panoramic viewpoint of La Popa Hill, offering breathtaking views of the city and the Caribbean Sea. You will get a comprehensive overview of Cartagena's history, architecture, and scenic beauty.
Itinerary:
Old City sightseeing, visit to
La Popa
Hill, and stops at key landmarks such as the Fortress of
San Felipe
.
Duration: Full-day tour, typically 6-8 hours.
Price: Starting from $50 per person.
Street Food Tasting Tour Cartagena:
The street Food tasting Tour allows you to savor the flavors of Cartagena's local cuisine, learn about culinary traditions, and experience the city's vibrant food scene. Embark on a culinary adventure through the streets of Cartagena, sampling a variety of traditional Colombian dishes and street food delights.
Itinerary: Visit local food stalls and markets, try typical dishes like arepas, empanadas, and ceviche.
Duration: Approximately 2-3 hours.Visit local food stalls and markets, try typical dishes like arepas, empanadas, and ceviche.
Price: Starting from $35 per person.
Biking Tour of Cartagena:
Discover Cartagena on two wheels, cycling through its historic streets, along the waterfront, and exploring the lesser-known neighborhoods. This active and eco-friendly tour provides a fun way to see the city, uncover hidden gems, and enjoy the beautiful coastal scenery.
Itinerary:
Bike through the Old City,
Getsemani
.
San Basilio de Palenque Cultural Tour:
Dive into the vibrant Afro-Colombian culture by visiting San Basilio de Palenque, the first free African town in the Americas. Learn about its rich heritage, music, dance, and traditional customs and immerse yourself in the history and traditions of the Afro-Colombian community. You will gain a deeper understanding of their contributions to Colombian culture.
Itinerary: Guided tour of San Basilio de Palenque, interaction with locals, live music and dance performances.
Duration: Full-day tour, typically 6-8 hours.
Price: Starting from $60 per person.
Chiva Party Bus Tour:
Join the lively Chiva Party Bus for a night of music, dancing, and celebration as you tour the city's iconic landmarks. Experience the vibrant nightlife of Cartagena while enjoying local drinks and traditional music. This tour offers a fun-filled evening, allowing you to soak in the energetic atmosphere of Cartagena, dance to popular rhythms, and make new friends.
Itinerary: Nighttime city tour on a colorful Chiva Party Bus that stops at scenic viewpoints, live music, drinks, and dancing.
Duration: Evening tour, typically 4-5 hours.
Price: Starting from $40 per person.
There is also a Pub Crawl or a Sunset Party Tour with Drinks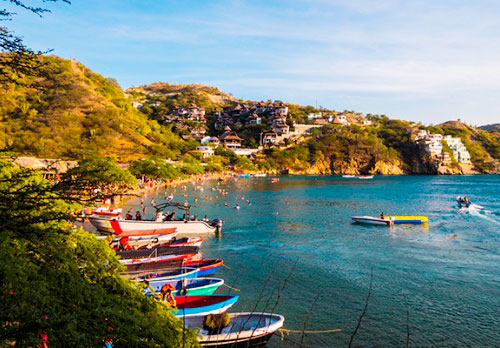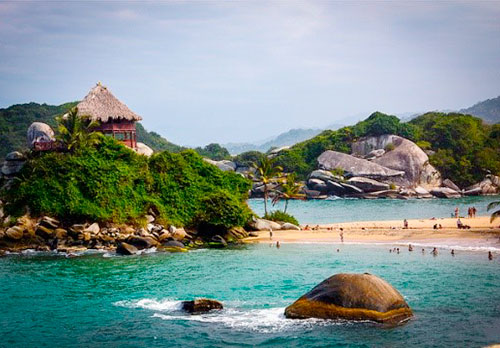 Rosario Islands Day Trip:
Escape the city of Cartagena and venture to the breathtaking Rosario Islands. Enjoy white sandy beaches, crystal-clear waters, and vibrant coral reefs perfect for snorkeling or diving. Boats leave Cartagena daily for the 45 minute trip to the Rosario Islands, a cluster of 27 small islands that form part of a National Park. Here there are some amazing beaches where the waters are good for snorkeling and scuba diving. There are also some great hikes and endless opportunities to exercise your camera!
This tour offers a peaceful retreat where you can relax, swim, sunbathe, and explore the stunning underwater world.
Itinerary: Boat transfer to the islands, beach time, optional snorkeling or diving activities (see below).
Duration: Full-day tour, typically 8-10 hours.
Price: Starting from $80 per person.
Islas del Rosario Snorkeling and WildlifeTour:
Embark on an exciting adventure to the stunning Islas del Rosario, known for their coral reefs and diverse marine life: snorkel, swim, and encounter colorful tropical fish and other marine species. This tour offers a unique opportunity to explore the underwater world of the Caribbean, admire beautiful coral formations, and encounter fascinating marine creatures.
Itinerary: Boat transfer to Islas del Rosario, snorkeling at designated spots, beach time, and optional visit to the Oceanario aquarium.
Duration: Full-day tour, typically 8-10 hours.
Price: Starting from $90 per person.
Graffiti Private Tour in Getsemaní Cartagena
Embark on a captivating journey through the vibrant neighborhood of Getsemani and immerse yourself in the awe-inspiring world of Cartagena's street art! Explore the enchanting streets adorned with striking graffiti, where every corner tells a unique story. Gain insights into the significance of urban art in Latin-American countries as a powerful medium for self-expression and social commentary.
Indulge in the flavors of traditional snacks along the way, tantalizing your taste buds while embracing the city's rich contrasts. Getsemaní neighborhood, renowned for its bohemian allure, beckons you with its kaleidoscope of colors, friendly locals, and an infectious charm that welcomes all who pass by. Witness how this neighborhood has evolved into a cultural and artistic hub, drawing inspiration from diverse influences over the years. Get ready to be captivated by the art, history, and vibrant spirit that pulsate through the streets of Getsemaní.
Itinerary: flexible (private tour)
Duration: typically 2-3 hours.
Price: Starting from $75 per person it's private (less when there are more people)
Totumo Volcano and Mud Bath Experience:
Experience the unique sensation of floating in a natural mud volcano at Totumo, the smallest Volcano of Colombia. Enjoy the therapeutic benefits of the mineral-rich mud and unwind in a serene natural setting with this one-of-a-kind experience that leaves you feeling rejuvenated and relaxed.
Itinerary: Mud bath at Totumo Volcano, followed by a refreshing dip in the nearby river.
Duration: Half-day tour, usually 4-5 hours. Or day tour (7-8 hours) cobined with a day at at a Manzanillo beach.
Price: Starting from $30 per person.
More Tours in Cartagena
Other tours in Cartagena:
Bike Tour in Cartagena
Kayak at sunset
Dancing Cooking Class
Multiple Day Tours in the Surroundings of Cartagena
Santa Maria
Visit the port city of Santa Marta. This is the oldest port in Colombia and the intriguing city is situated under the highest coastal mountain in the world; the Sierra Nevada de Santa Marta. The city is an important maritime port and hub for tourism, history and culture. The nearby resort of El Rodadero is a fun place to chill out with its beautiful beach and warm waters. This is also a good base from which to enjoy some treks into the mountains and to experience the breathtaking scenery.
The distance from Santa Marta to Cartagena is about 227 km (141 miles). There are no direct flights between the 2 cities, so the most popular options to get from Santa Marta to Cartagena are a 5-hour during bus ride or 4.5-hour minivan ride
Tayrona National Park
The Tayrona National Park is a great place to spend a few days (three days is just the right combination of having enough time for beach time and hiking). The park is a fascinating mix of jungle slopes, beautiful white beaches and coral reefs. Here you can walk, relax under the shade of the coconut palms or snorkel amongst the reefs. It is only recommended however, to remain in the shallow waters; swimming here is dangerous as there are some strong undercurrents. Nearby, the ancient village of Tayrona, which is currently under excavation, is worth a visit.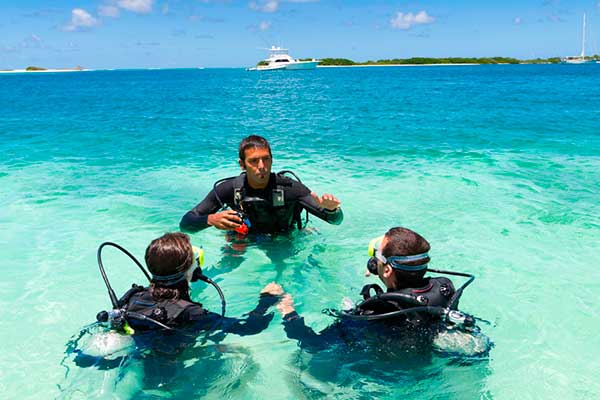 Mompox
If its architecture and history you're after, make for the interesting and beautiful town of Mompox. Situated on the River Magdalena, the town was at one time an important trading base with the Caribbean. Such trading no longer exists, but it has left a legacy in the form of some very attractive Colonial architecture and interesting history. Mompox is a wonderful town detained in time. So much is its beauty and importance for the heritage that part of the Tourism Network of Heritage Villages of Colombia and Mompox is a UNESCO World Heritage Site. You can visit the three churches (Santa Bárbara, Inmaculada Concepción and San Francisco), the Mompox cemetery and the Mompox Almarrada, one of the most beautiful places in the town, located just opposite the western side of the Magdalena River. There are also options for river rafting.
Travel time from Cartagena: approximately 6 hours by bus.
Ciudad Perdida (Trek)
La Ciudad Perdida lies deep in the jungle of Sierra Nevada de Santa Marta, in the far north of Colombia near to the border with Venezuela. The city was believed to have been founded in around 800A.D. – some 650 years before Machu Picchu in Peru.
Incredibly, these ruins were left undiscovered until 1972, when some local treasure looters stumbled upon a series of stone steps rising up the side of the mountain. They followed them to find the abandoned city. When gold figurines and urns began to appear in the local black market, the authorities investigated and discovered the site in 1975.
Ciudad Pérdida is mystical site linked to lots of local myths and legends, but nobody actually knows its full history. Local tribes call the city Teyuna, and believe it was the centre for their forbearers the Tairona people. The city is fairly large, it appears to have housed between 2 and 8 thousand inhabitants. Evidence suggests that the city was abandoned around the time of the Spanish conquest, probably in similar circumstances to Machu Picchu.
The trek begins from Santa Marta, and involves 3 full days of hiking through dense jungle to reach the Lost City, a full day and 2 nights at the ruins and trekking back. The trekking is hard going, due to the warm humid jungle climate and badly maintained trails. But the end result is more than worth the trek. And hiking through the jungle is a magical experience in itself, surrounding by towering trees, lush vegetation, and many rare and beautiful jungle animals and insects.
Below you can find more details on the exact program of the trek:
Day 1: Arrival at Santa Marta, spend night in a hotel on the beach
Day 2: Begin trekking
Day 3: Trekking
Day 4: Arrival to la Ciudad Perdida
Day 5: Day spent at la ciudad Perdida, tour of ruins with professional bilingual guide.
Day 6: Trekking back to Santa Marta
Day 7: Arrival to Santa Marta & a night in hotel