Visit Bogota, the vibrant capital city of Colombia! Get ready to explore a city that seamlessly blends a rich history, cultural diversity, and modern innovation. From its charming colonial streets to its bustling urban neighborhoods, Bogotá offers many experiences that captivate every traveler.
Museums in Bogota:
To delve deeper into Colombia's cultural heritage, the Gold Museum is a must-visit when you visit Bogotá. Located in the heart of Bogotá, this world-renowned museum showcases an extraordinary collection of pre-Hispanic gold artifacts, providing insights into the ancient civilizations that once thrived in the region. Marvel at the intricate craftsmanship and learn about the indigenous cultures that shaped Colombia's history.
Art enthusiasts will find paradise in Bogotá's thriving art scene. The Botero Museum, located in the heart of the city, houses an impressive collection of works by renowned Colombian artist Fernando Botero, as well as other international masters. Immerse yourself in the world of art as you admire Botero's famous plump figures and explore the museum's rotating exhibitions.
Other museums you can visit in Bogota are the National Museum, the Silva Poetry House, Bolivar's House, Maloka Scientific Center, the Modern Art Museum, the Columbus Theater, The Luis Angel Arango Library and others.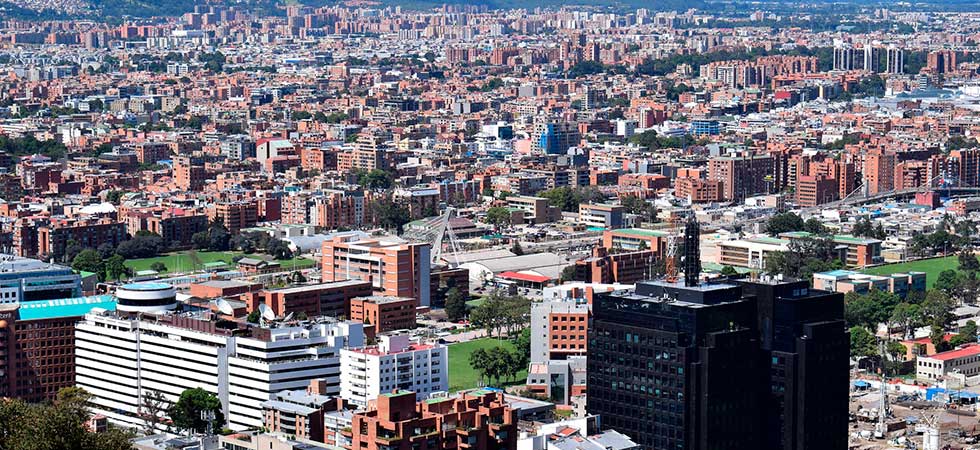 Cable car to Monserrate
For breathtaking views of the city, head to Monserrate, a towering mountain that overlooks Bogotá. Take a cable car or hike to the summit and be rewarded with panoramic vistas of the sprawling metropolis below. At the top, you'll find a charming church, local artisans selling handmade crafts, and a selection of restaurants where you can savor traditional Colombian cuisine while enjoying the magnificent scenery.
Neighborhoods in Bogotá:
As you step foot in Bogotá, you'll be greeted by the energy of La Candelaria, the city's historic center. This picturesque neighborhood is a treasure trove of colonial architecture, colorful buildings, and quaint cobblestone streets. Stroll through its narrow alleys, visit iconic landmarks like Plaza de Bolivar and the stunning Cathedral, and immerse yourself in the city's fascinating history.
No visit to Bogotá is complete without exploring the lively neighborhood of Usaquén. Known for its charming streets, vibrant markets, and excellent dining options, Usaquén offers a delightful mix of history and modernity. Wander through its bustling Sunday flea market, browse local boutiques, and indulge in delicious Colombian coffee or a mouthwatering meal at one of the many trendy restaurants.
If you like to experience the cosmopolitan side of Bogotá, head to the neighborhood of Zona T. This upscale area is known for its vibrant nightlife, high-end boutiques, and gourmet restaurants. Enjoy a night out on the town, dancing to Latin rhythms, sipping cocktails at rooftop bars, and indulging in a world-class dining experience.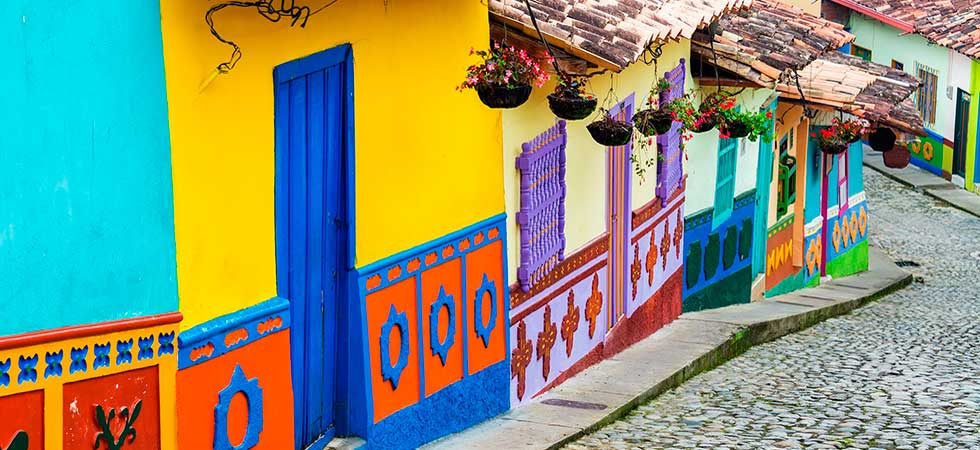 Accommodation in Bogota
Bogotá offers a wide range of options to suit every traveler's needs. Whether you prefer luxurious hotels in the upscale neighborhoods of Zona Rosa and Parque 93, or cozy guesthouses in the bohemian neighborhood of La Macarena, you'll find the perfect place to rest and rejuvenate after a day of exploring.
Bogotá is a city that captivates with its blend of history, culture, and modernity. From its colonial architecture and world-class museums to its vibrant neighborhoods and thriving culinary scene, the city offers a myriad of experiences that will leave you enchanted. Soak in the capital's energy, connect with its friendly locals, and embrace the diverse tapestry that makes Bogotá truly unique.
Nearby Bogotá
Nearby you will find the Guatavita lagoon, where the legendary lost city of gold 'El Dorado' is supposed to be. When the Spanish arrived in Colombia they didn't find as much gold as expected, and suspected that the locals had hidden it.
Other places of interest near to the city include the Salt Cathedral of Zipaquirá, the Neusa lagoon and thousands of country side restaurants where the Bogotans go out for lunch to enjoy natural landscapes during weekends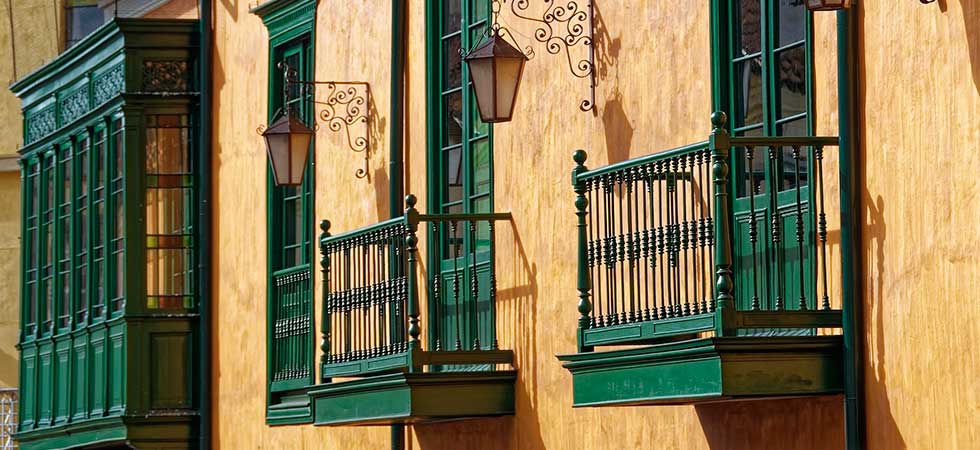 How to travel from Cartagena to Bogotá
If you want to visit Bogotá, there are several options. The most common transportation methods between Cartagena and Bogotá are:
Flights: The fastest way to travel between the two cities is by air. Several airlines operate daily flights from Cartagena's Rafael Núñez International Airport to Bogotá's El Dorado International Airport. The flight duration is approximately 1.5 hours, making it a convenient option if you want to minimize travel time.
Bus: If you prefer a more budget-friendly option and have the time to spare, taking a bus is a popular choice. Several bus companies provide comfortable and reliable services between Cartagena and Bogotá. The journey takes 13-15 hours, depending on traffic and road conditions. Most buses are equipped with reclining seats, onboard restrooms, and sometimes even Wi-Fi. The overnight buses have sleeper seats, allowing you to rest during the journey.
Private Car or Taxi: For those who prefer a more personalized and flexible travel experience, hiring a private car or taking a taxi is an option. This allows you to set your own schedule and make stops along the way to explore other towns or attractions. The journey takes 10-12 hours, depending on the route and traffic conditions. Negotiating the price in advance and ensuring you choose a reputable driver or company is advisable.
Rent a car in Cartagena
Combination of Bus and Flight: Another option is to take a bus from Cartagena to a nearby city, such as Barranquilla or Santa Marta, and then catch a domestic flight to Bogotá. This can be a more affordable and time-efficient option than taking a direct bus or flight. Many airlines operate flights from Barranquilla or Santa Marta to Bogotá, which lasts 1-1.5 hours.
Visit Bogota
Get ready to embark on an unforgettable journey through Bogotá, where every corner has a story to tell, and every experience will leave a lasting impression. The city awaits your arrival, ready to unveil its hidden gems and create memories that will stay with you long after you've left. Bogotá is calling, and it's time for you to answer the call.
Read more: