Medellin, Colombia
Visit Medellin, the vibrant and captivating city where modernity and rich cultural heritage seamlessly blend. Read our city guide to this incredible destination and prepare for an unforgettable journey through Medellin, where every corner bursts with life, history, and breathtaking sights.
Nestled in the Aburrá Valley, surrounded by stunning green mountains, Medellin has transformed itself from a notorious reputation to a city of innovation and progress. Known as the "City of Eternal Spring," its pleasant climate and warm-hearted locals make it a perfect destination year-round. Medellin has risen from its past challenges to become an innovative city that values education, art, and social development. In Medellin you can witness the resilience and determination of its people, who have embraced change and created a thriving community.
What to see in Medellin
You'll be spoilt for choice when it comes to things to see and do in Medellin. Let's start with the iconic Plaza Botero, a public square filled with the famous sculptures of Fernando Botero, the renowned Colombian artist. The voluptuous figures symbolize Medellin's art scene and provide a perfect backdrop for memorable photos.
No visit to Medellin is complete without exploring the Comuna 13 neighborhood, a vibrant community that has overcome its tumultuous past to become a hub of creativity and resilience. Take a graffiti tour to witness the colorful murals adorn the streets and learn about the neighborhood's transformation.
If you head to the bustling Mercado de San Alejo, you will immerse yourself in the local culture. You can browse various handicrafts, local delicacies, and traditional Colombian products in this vibrant market. It's the perfect place to pick up unique souvenirs and interact with friendly vendors to practice your Spanish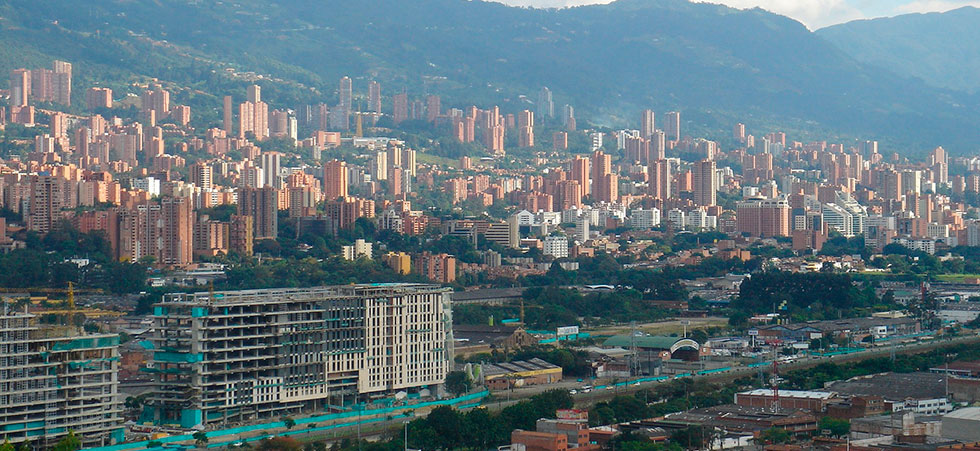 Museums of Medellin
To glimpse the city's history, a visit to Museo de Antioquia is a must. This museum showcases an impressive collection of both contemporary and pre-Columbian art, giving you a deeper understanding of Medellin's cultural heritage. The Castle also offers an interesting collection.
To delve deeper into the history of Medellin, a trip to Casa de la Memoria is highly recommended. This museum pays tribute to the city's turbulent past victims and serves as a powerful reminder of the importance of peace, reconciliation, and human rights.
To experience Medellin's vibrant cultural scene, visit the Museum of Modern Art, where you can admire contemporary artworks by both local and international artists. Watch for cultural festivals and events showcasing the city's rich music, dance, and theater traditions.
Nature and panoramic views
For breathtaking panoramic views of the city, take a ride on the Metrocable, an aerial cable car system that offers stunning vistas of Medellin's sprawling landscape. The cable car also provides access to Parque Arví, a natural reserve where you can enjoy hiking trails, picnic spots, and even ziplining adventures.
For nature enthusiasts, a visit to the Arví Park is a must. This expansive nature reserve offers a refreshing escape from the bustling city. Explore its lush forests, hike along picturesque trails, and enjoy breathtaking views of the surrounding mountains. It's the perfect retreat for those seeking tranquility and a connection with nature.
If you're seeking panoramic views of the city, visit Cerro Nutibara and the iconic Pueblito Paisa. This replica of a traditional Antioquian village offers stunning vistas of Medellin's skyline. Immerse yourself in the charming ambiance, explore the local artisan shops, and indulge in delicious traditional snacks.
Neighborhoods Medellin
Don't miss exploring the charming neighborhoods of El Poblado and Laureles. El Poblado is known for its lively nightlife, upscale restaurants, and trendy bars, while Laureles offers a more relaxed atmosphere with its tree-lined streets, cozy cafes, and local eateries. Both neighborhoods are a treat for food lovers, offering various culinary delights, from traditional Colombian dishes to international cuisines.
For a taste of Medellin's gastronomic delights, head to the neighborhood of Envigado. Known as the "Gastronomic City," Envigado offers a wide array of culinary experiences, from traditional Colombian dishes to international cuisines. Take advantage of the opportunity to savor the local specialties of Colombian food, such as bandeja paisa, arepas, and a refreshing glass of aguapanela.
The buildings of Medellin are a real mix of new age architecture with the old colonial style In many parts of the city the republican style of the Belle Époque still dominates the architecture of palaces, train stations, cathedrals, mansions and public buildings Beautiful examples of new concept architecture include the Metropolitan Theater, the José María Córdova airport and the Intelligent Building of the Public Enterprises of Medellin.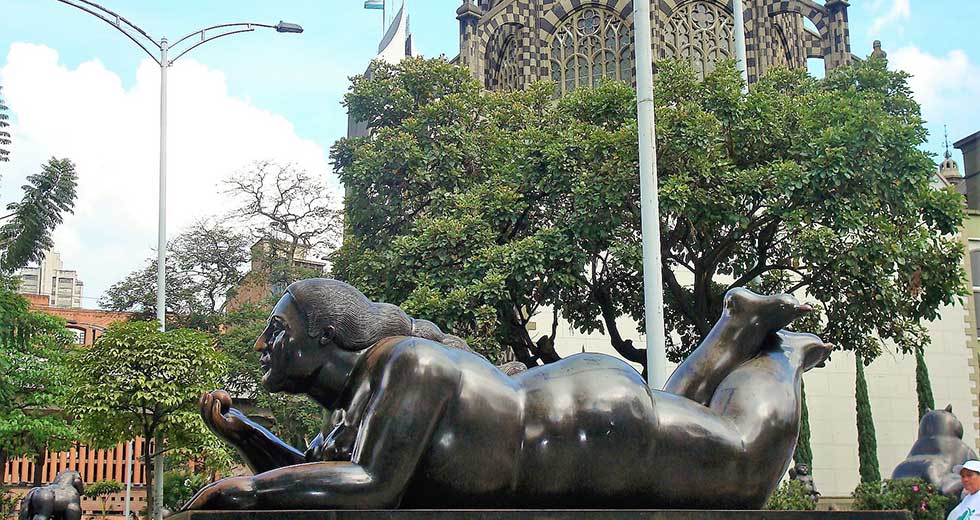 Accommodation in Medellin
Medellin offers a wide range of options to suit every budget and preference. The neighborhood of El Poblado is a popular choice for tourists due to its central location, upscale hotels, and vibrant nightlife. For a more local experience, consider staying in Laureles, a charming residential area with boutique hotels, cozy guesthouses, and access to the city's best coffee shops.
As you wrap up your visit to Medellin, experience the vibrant nightlife. From salsa clubs to rooftop bars, the city comes alive after dark, inviting you to dance the night away or enjoy a refreshing cocktail while soaking in the electric atmosphere.
Travel to Medellin
You have a few options to travel to Medellin from Cartagena. The most convenient way is to take a domestic flight, which takes around one hour and offers stunning aerial views of Colombia's diverse landscapes. Alternatively, you can opt for a comfortable bus journey, which takes approximately 13 hours and allows you to enjoy the scenic beauty.
Visit Medellin
Medellin is a thriving cultural and tourist destination that captivates the hearts of its visitors. Its breathtaking landscapes, friendly locals, rich history, and vibrant neighborhoods make it an enticing place to explore. Medellin has something for everyone, from its iconic landmarks and museums to its gastronomic delights and vibrant nightlife. So, pack your bags and get ready to immerse yourself in the warmth and charm of Medellin. Discover the city's hidden gems, embrace its cultural diversity, and create memories that will last a lifetime. Medellin awaits you with open arms, ready to enchant and captivate you at every turn.
Read more: